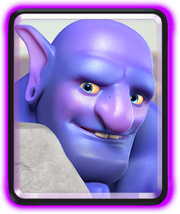 How to counter the hog rider
We all know and most likely hate the hog rider. He has decent hp , damage and is ultra fast . If you are looking for some ways to counter the hog rider then this is the place.
1 Mini PEKKA One of the most basic and well-known counter is the Mni PEKKA .It is pretty simple drop him , watch him barbecue the hog rider then move on to your opponents tower.Just watch out for heal or freeze though. Make sure to take out support units like goblins because they can distract the Mini PEKKA
2 Skeleton army/goblin gang Nuff said . Watch out for splash damage which are 8/10 with the hog. The d00ts/gobs are coming!
3 Bowler This big blue/purple dude has low damage, so why is he here ? Two things Pushback and large space taken
He can keep push back the cancer rider away from your tower and as an added bonus he takes a lot of space so , he can block the hogs path
4 Minions/skeletons/goblins + ice spirit So we talked enough about single,no support cards but what about a combo
?

Ice spirit can freeze the hog for a small amount of time . Allowing your small units to deal massive damage
5 Virtually every building

Just, just pull him to the centre.....your arena tower will OWN the hog rider
6 Barbarians Very underestimated, Can stop the hog rider better than their cancer counterparts Are also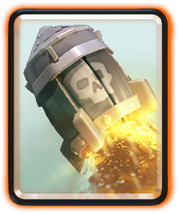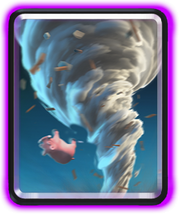 mostly spell proof aside from freeze and rocket
7 Rocket ? Aaaaaah, yes rocket .Will allow hog to be taken down by your tower place IN FRONT of your tower when he is near 
8 Tornado
TROLL PULL HIM TO THE KING 
WATCH YOUR OPPONENTS RAGE 
MWAHAHAHAHAHAHAHAHAHA
Here are 8 ways to defeat this annoying dude PS This is my first blog post
Let me know some of your hog counters down !