Considering There's some bad cards in the game, some of them are actually very good, just underestimated, today I'm going to talk about the top 5 underestimated cards whichever are actually very good, they're not ranked, just alphalised.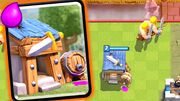 Costing 7 elixir is the Main reason why not one use so it. Barbarian hut is actually a good counter to RG, although negative elixir trade, you don't want RG too reach your tower, barb hut's decent HP will force RG or any other tanks to hit it for long, Barb hut can also deal decent damage to the tower if ignored!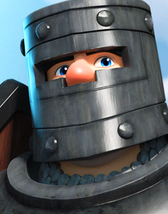 If you don't know, dark prince used to be the 4th best epic card in the game, but the meta didn't favour him and he went all the way down to one of t the worst. If you don't know why he's just underestimated, check out my top 5 cards to counter the elite barbarians post, he's tanky enough to kill them, he's also one of my favourite cards in the game, and he also work effectively with baby dragon And miner. Also check out my double prince witch deck and dark dragon mine deck.
Giant Larry is probably known as one of the worst cards in the game, but that's a totally different story in clan battle, besides, Giant Larry is also a very strong defensive cards, probably the reason no one uses him is because people don't know he's more like a defensive unit rather than offence . But he definitely deserve respect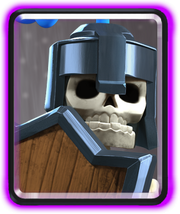 Like the dark prince, guards used to be amazing, but it got outshined by GG, and the main problem with the bone brothers is that they're too fragile without the shields , making guards underrated, but they're good at stopping prince or any high damage dealers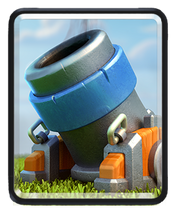 Last but not least, we had the most infamous or even the most hated card in the game, mortar, mortar is just too slooooooooooooooooooooooooooooooooooow, after mortar got nerf, people just prefer using X Bow to troll instead of mortar, it's amazing against furnaces though, where the X bow can't with it's blind spot. I prefer X bow, but you can't say mortar is bad.
So this is my top 5 underrated cards, tell me how you think and comment down below, see you next time