Rare cards aren't rare at all, it;'s pretty easy to get, just a bit harder compared with common cards. Today I'm going to rank them all. Let's begin.
21. Bomb Tower
20. Goblin Hut
19. Heal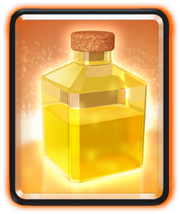 Heal sucks, starting off, it was worried to be OP,
BUT THEN IT DOESN'T HEAL ENOUGH FOR 3 ELIXIR, 
which is a disadvantage, it doesn't heal for too long, so it can't 100% anti-poison. Heal needs a buff
18. Barbarian Hut
17. 3 Musketeers
16. Tombstone
15. Ice Golem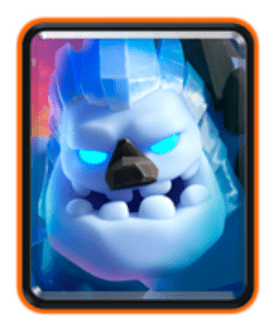 the Ice Golem can possibly be the bottom 3 rare cards, but after buffs, he can possibly be the top 5 rares. He's nerfed afterwords and get's outclassed by the Knight, he's really weak now, but he doesn't need a nerf as he works well with high damage dealers.
14. Dart Goblin
13. Mini PEKKA
12. Elixir Collector
11. Battle Ram
10. Valkyrie
9. Rocket
8. Mega Minion
6. Musketeer and Wizard
4. Hog Rider and Giant
2. Furnace and Inferno Tower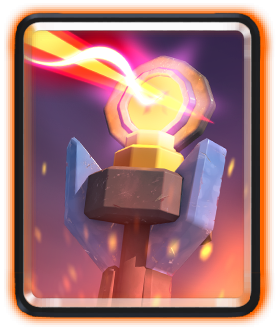 Ahhhhhh, the hated buildings duo, Furnace and Inferno Tower reaches the 2nd place. Furnace is not just great at offence, but also a great offensive chipper, while Inferno tower is a very deadly defensive building, roasting tanks easily, they both can really hurt, and they needs a nerf! Best buildings ever!
1. Fireball
So, do you agree with my list? Comment down below how you think