Hello Fandom users! My name is FishAreBlue, and I'm here to talk about the Battle Deck edits on this wiki.
If you didn't know, you could add your own personal Battle Deck for Clash Royale. You create them by adding the Cards, the Card Roles, and a Strategy to show how your deck works. Recently, there has been a lot of Battle Decks being created. Some of them have no strategy, and some have various grammar, pucntuation, and spelling errors. Here's a guide to help you edit Battle Decks.
How To Create A Battle Deck
First, think about how you want to make a deck. You can use the Source Editor, or use the Template visually to edit. If you're good at coding, then I would suggest the Source Editor. Here are some pictures to show you the different ways of editing Battle Decks.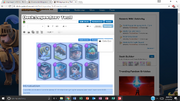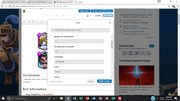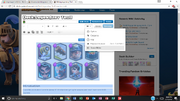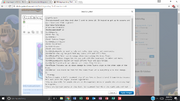 Then, place in the information! This includes Minimum and Maximum King level, your Username, and the card names. If your using Template, all you do is place in the information. But for Source Editor, you have to first place a |, the add the name of the information (ex. MaxRecommendedXP) along with the equal sign next to it, and then put the info in! For example, you place Maximum Recommended XP as |MaxRecommendedXP=13.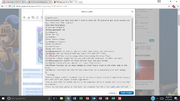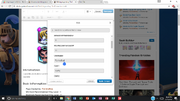 Also, don't make this silly mistake.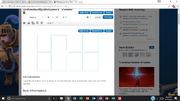 Add the Card Roles! This would help the user of this deck a way to know how to use it. For this one, if your using Source Editor, place |Card#Roles=. If your using Template, then all you do is enter the info.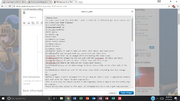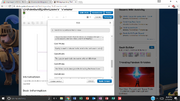 Don't forget the Strategy! This one shows the user of the deck how to use it. If your using Template, then you press the bullet-point button all the way to the top middle of the screen. If you use Source Editor, then place a * for a bullet and place another one for each sub-bullet.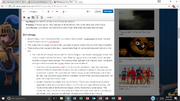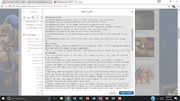 Anyways, this brings an end to this blog. Make sure to leave comments and feedback about this. If you have any comments, questions, or concerns, message me on my message wall.
Also, make sure you check the community page if you want to help editing. I will personally leave a message on your wall if you do.